Taking you where you need to go.
If you enjoy being part of a dynamic, supportive, energetic organization and are passionate about the safety and well-being of children, we have an exciting opportunity for you! Join our dedicated team as a school bus driver and make a meaningful impact on the lives of students and campers.
As a driver, with a commercial driver's license with the P & S endorsement, you will play a crucial role in ensuring a safe and reliable transportation experience to and from school and camp. If you are interested, but do not have a CDL, we also offer comprehensive training needed to pass the written, mechanical, and driving portions of the test.
With competitive pay, flexible hours, and a positive work environment, this is an ideal position for individuals seeking a fulfilling career. Apply now and become an integral part of our mission to provide a safe and efficient transportation service for the next generation.
Competitive pay.
Break room with refreshments and a computer station for drivers.
Flexible hours with downtime between runs.
Park out: If you have a safe place to park the bus, we allow you to take your vehicle. home so you can start and end your route from your house saving time of driving to and from the yard.
Short routes in Monmouth County from Hazlet to Brielle and from Sandy Hook to Lincroft.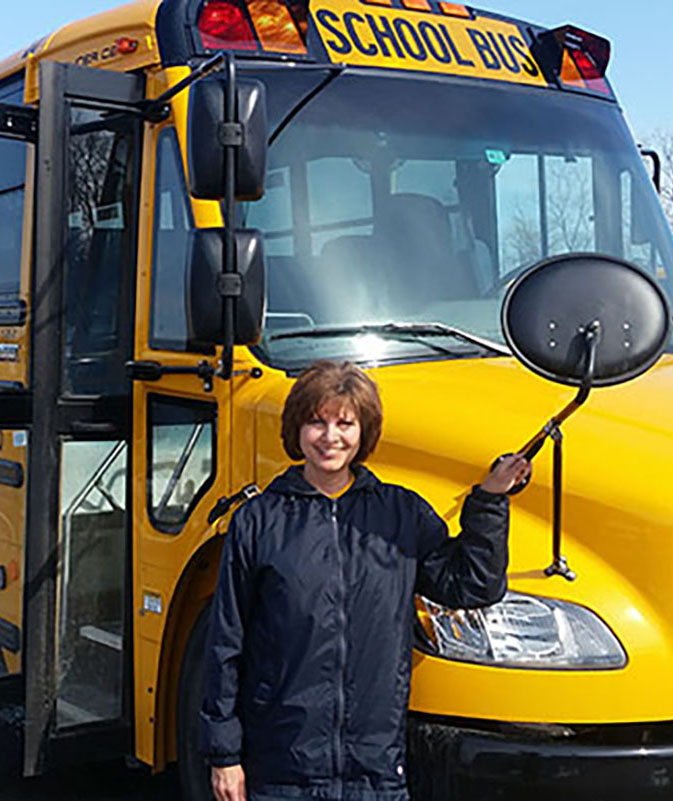 FREE* CDL Training For Prospective Employees
*Available For A Fee To Outside Clients
Seashore will help applicants complete prerequisites such as medical certification, background check and CDL permit document requirements, as well as study for the written CDL, prepare for the vehicle inspection component of the exam and go out to practice for the driving portion. Applicants will receive a thorough reference guide tailored to the skills portion (road test) specific to school bus licensing. It includes everything that will be encountered on that exam so future drivers go in confident and prepared. The training is so comprehensive, just about everyone passes the first time.
Federal Motor Carrier Safety Administration (FMCSA) Training Facility
Seashore Transportation has such a solid track record and long history of excellence that the company is one of the few organizations certified to provide FMCSA Training for those applying to drive for Seashore as well as for other providers. Call today for pricing and details.